Own imprint: Naïf
Main label: Ostgut Ton
Other associations: Dial
City of origin: Kassel
Currently located: Berlin
Efdemin aka Phillip Sollmann (born 1974 in Kassel) is a German DJ, producer and musician based in Berlin. Known for his deep, psychedelic, and idiosyncratic take on both house and techno, he has released numerous 12"s on various labels, including three albums on Dial Records. In 2018 he completed a hybrid mix CD / seven-EP colossus, co-released on both his own Naïf imprint and Curle. A longtime resident at Berghain and Panorama Bar, he has also recently turned his attention toward experimental and microtonal composition, including last year's Panama / Suez EP with Konrad Sprenger and Oren Ambarchi, 2017's Harry Partch-inspired Monophonie (performed with Ensemble Musikfabrik at the Ruhrtriennale and Berlin's Volksbühne) and the collaborative LP Gegen die Zeit, released on Dial sublabel Sky Walking.
His most recent album, New Atlantis (out via Ostgut Ton February 2019) was inspired by Francis Bacon's unfinished 17th century novel of the same name, which describes a fictional island devoted to social progress through the synthesis of art, science, technology and fashion. The album sees Sollmann fusing for the first time his left-field dancefloor productions as Efdemin with his sound art and avant-garde music projects.
Photo credit: © Yasmina Haddad
(Español)
Efdemin alias Phillip Sollmann es un DJ, productor y músico alemán con sede en Berlín. Conocido por su visión profunda, psicodélica e idiosincrásica tanto del house como del techno, ha lanzado numerosos 12″ en varios sellos, incluidos tres álbumes en Dial Records. Residente desde hace mucho tiempo en Berghain y Panorama Bar, también ha centrado recientemente su atención en la composición experimental y microtonal. Su álbum más reciente, New Atlantis (a la venta a través de Ostgut Ton en febrero de 2019) se inspiró en la novela inacabada del siglo XVII de Francis Bacon del mismo nombre. El álbum ve a Sollmann fusionando por primera vez sus producciones de pista de baile de campo izquierdo como Efdemin con su arte sonoro y proyectos musicales de vanguardia.
1051magazine.com
soundcloud.com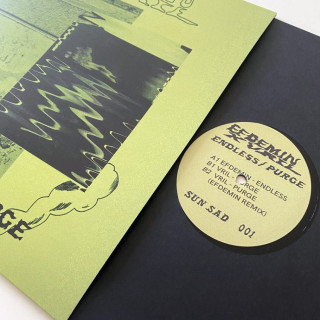 inverted-audio.com